Another new discovery while browsing the web today was the vintage British
Ladybird Books
. First published during World War I, the company expanded and begin publishing colorful and inexpensive educational books after the second World War. Well-known authors and artists were commissioned to write and illustrate books on nature, geography, history and religion; a complete history can be found
here
.
While the website indicates that these books were translated into over sixty languages and sold internationally, I can't say that I've ever seen them here in the U.S. (though, granted, they were a bit before my time!). Nonetheless, they are absolutely charming and seem to be enjoying a resurgence in popularity.
The Wee Web
is an excellent site for exploring Ladybird Books further, as is
Boys and Girls: A Ladybird Book of Childhood
.
Next, I discovered
Ladybird Prints
~ a website containing over 4,000 prints from the Ladybird Books, available to purchase as prints and canvasses. There are prints available in such diverse categories as Adventure, History, Hobbies & Crafts, Religion, Science & Space, The Natural World, and so on. I can easily picture prints from the science books in the twins' bedroom, while the nature prints would be well-suited to our school room.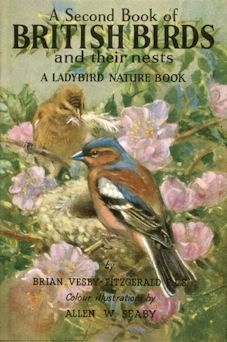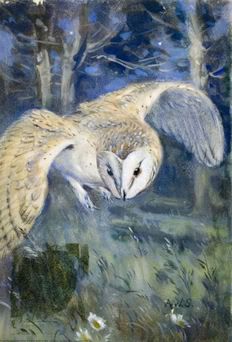 I also came across a cute line of products from
Wild & Wolf
that utilize the vintage prints. For example, how cute is this mug?!
The products can be found at
Mulberry Hall
, as well as other online British retailers.
0 Comments: