This day is widely celebrated among persons of all ages by the exchange of missives or gifts called 'valentines.' Although of uncertain origin, the festival has been observed in much the same manner ever since the fourteenth century, or possibly earlier. It is a favorite day for parties, especially among young people. Gay favors and decorations of red paper hearts and chubby cupids, fortune-telling games, and appropriate refreshments of frosted heart cakes and crimson candies, all pay fitting honor to the memory of good Saint Valentine, patron of sweet-hearts and lovers.
~
Book of Festivals
by Dorothy Spicer
This week, I've been busy trying to come up with some ideas for our annual Valentine's Day celebration.
Last year
, I posted this
Valentine's Day Craft Compendium
, and as always, Martha Stewart has some of my favorite ideas, which can be found here:
Valentine's Day Crafts
,
Valentine's Day Crafts for Kids
, and
Valentine's Day Treats
.
The Crafty Crow
has excellent posts
here
and
here
. For vintage inspiration, see
Dame Curtsey's Book of Novel Entertainments for Every Day of the Year
by Ellye Howell Glover (c.1908). My list this year isn't quite as extensive as last year's, but there are some cute ideas:
Crafts
Simply Handcrafted Valentine's Day Decor
from
Better Homes & Gardens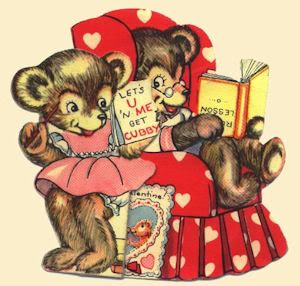 Treats
Printables
Inspiration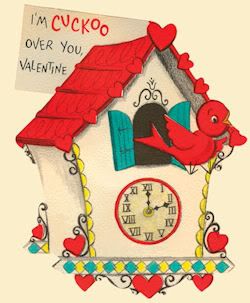 1 Comment:
RootsAndWingsCo said...

February 10, 2010 at 8:34 PM

 

Thanks for the link to our blog! Super sweet of you.
Rebecca of the R&W Gals