Last Saturday, my husband and I spent the afternoon at my favorite antique mall. While there, I was thrilled to find this delightful series of Art Appreciation [Teachers Edition] Textbooks from 1933, written by Cora Elder Stafford and published by Laidlaw Brothers. There are 8 books or "parts" in all, though unfortunately Part III and Part V were missing from the set I purchased.

Included in the series are: My Brownie Art Book (Part I), My Rainbow Art Book (Part II), My Indian Art Book (Part III), My Pinocchio Art Book (Part IV), Wonderland Art Book (Part V), My Jungle Art Book (Part VI), Round Table Art Book (Part VII), and Modern Art (Part VIII). The books are surprisingly thorough, covering a wide variety of topics, and the illustrations are quite charming. Here are a few of my favorites: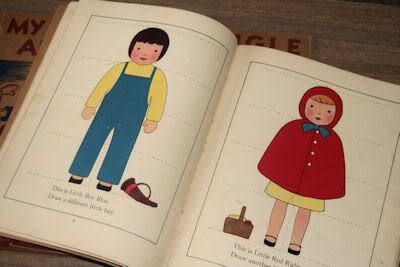 Drawing Dolls
Painting Portraits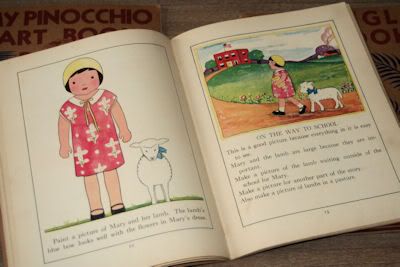 Drawing "Mary Had a Little Lamb"
Color Schemes for Clothing
Poster Design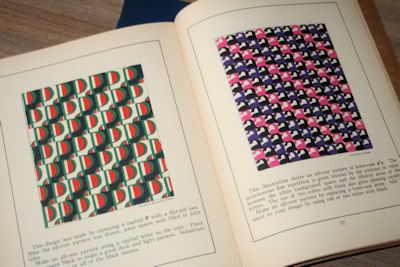 All-Over Patterns
Costume Illustration
1 Comment:
Hen Jen said...

February 10, 2010 at 3:41 PM

 

ooh, how sweet! He looks very comfy in the second photo. Beautiful cat! Our cat always has to be in the middle of whatever we are doing, too. Like he has to remind us that he is really more important than the books...

happy WW!