February sunbeams
Brighter grow each day
Telling that the winter
Soon will pass away.
All in all, this week was merely
okay.
The twins were home nearly all week due to snow/illness/conferences, which affected our focus a bit, we'll need to work harder next week.
Dominic and I did not start Ethics, Economics or Logic this week as I'd hoped, nor did I read aloud from The Hobbit and Pyle's King Arthur and His Knights. Very disappointing, so hopefully next week we'll be back on track!
Personal Highlights: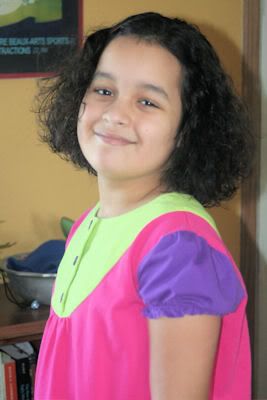 4 Comments:
February 12, 2010 at 3:56 PM

 

You did a great job on your daughter's hair! I love the suns! Sounds like you got a lot accomplished, even if it wasn't everything you wanted to!

February 12, 2010 at 6:05 PM

 

What a wonderful week! You make me so excited to start the RTR time period.

February 19, 2010 at 1:56 PM

 

With all the reading you guys are doing, I would not worry about vocabulary. It sounds like a great week, thanks for sharing ;)

February 20, 2010 at 10:43 AM

 

So very red! I love reading about your week and your personal time. We all do something other than home school our kids. Thanks for sharing