This afternoon I ran to the local library and was greatly distressed to discover that someone beat me to all of the St. Patrick's Day books available, excepting two (quite by luck, since they weren't on the same shelf as the others!). While I normally prefer to buy our books anyway, in this case I'd hoped to borrow many since I'm already desperately short on time. Here's what I did manage to find:

For myself I picked up
The Irish Way: A Walk Through Ireland's Past and Present
which I suspect will displace
Abundance
as this week's selection for "52 Books..." Also, I was reminded that we already have a book about Saint Patrick (as part of Sonlight Core 6),
Flame Over Tara
by Madeleine Polland. Therefore, we'll be dividing our month in this way...the first two weeks we'll read "Flame Over Tara," followed by Celtic fairy tales, myths and legends. I think. Returning back to Amazon to determine what I needed to purchase, I came across the following to supplement my earlier
list
:
Picture Books
Katie's Wish by Barbara Shook Hazen - About the Irish potato famine
Market Day by Eve Bunting - Set in an Irish village
Also, I checked
The Baldwin Project
for books that were available free online, there we have:
Lastly, if we had more time, we'd read the
Bantry Bay Series
by Hilda Van Stockum - a fictional series from the 1930s, set in Glengarriff, County Cork, Ireland.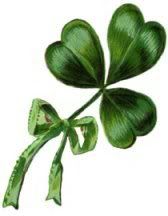 0 Comments: