For our first Friday nature walk, we chose a spot close to home. It's a well-hidden area that few people are aware of, which makes it the perfect location to observe nature.


Before hitting the trail, we explored a portion of the beach along the Arkansas River. Elon was quick to spot these badger tracks:
Next we started on the first of two trails through the woods...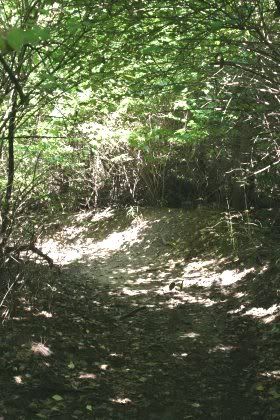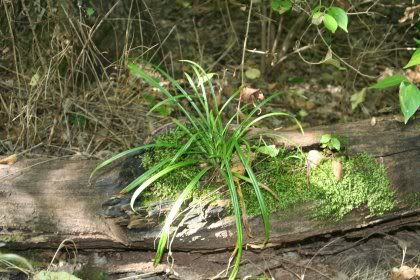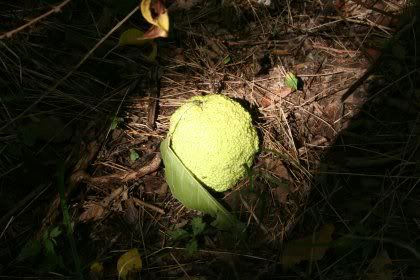 Fruit from an
Osage Orange (Bodark) Tree
We observed bark patterns on trees...
And marveled over these huge hairy vines, which we later found out were poison ivy (the "hairs" being the vines' aerial roots):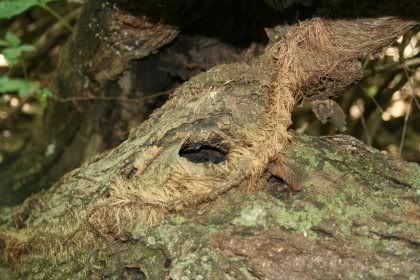 We mostly
slid
down this hill (which is much steeper than it looks!) to get to the beach again...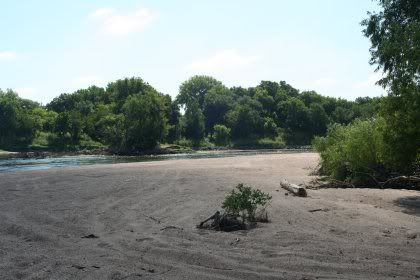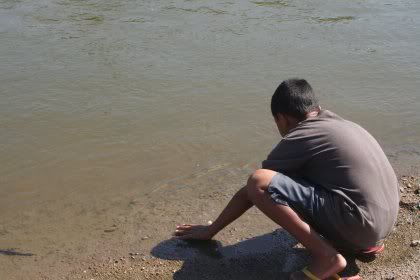 Maddie collected shells:
And we spotted more animal tracks: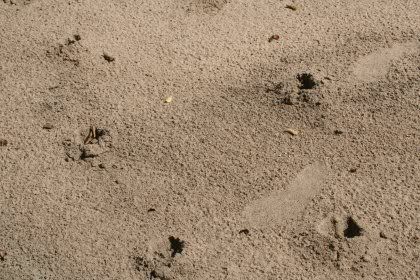 Elon was also thrilled to find a few
holey rocks
. We climbed back up to the trail and resumed our walk...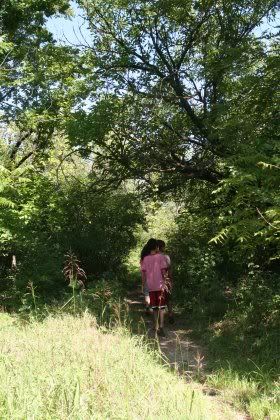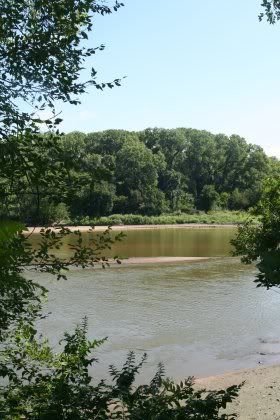 I challenged the kids to find some wildflowers (though we couldn't identify these):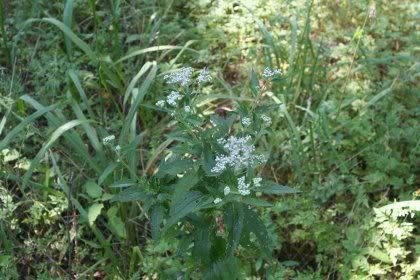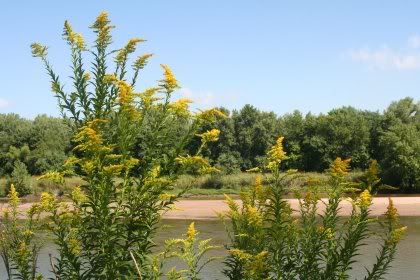 Soon we came to a clearing...
And found two more types of wildflower:
We also found this: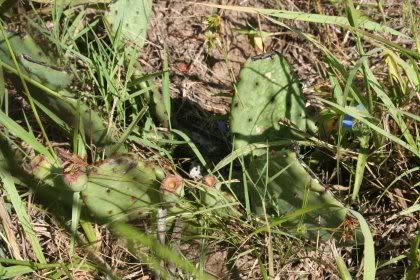 Plains Prickly Pear
(I had no idea there were cactus on the prairie!)
We took a quick break before starting on the second trail...
To be continued...
0 Comments: